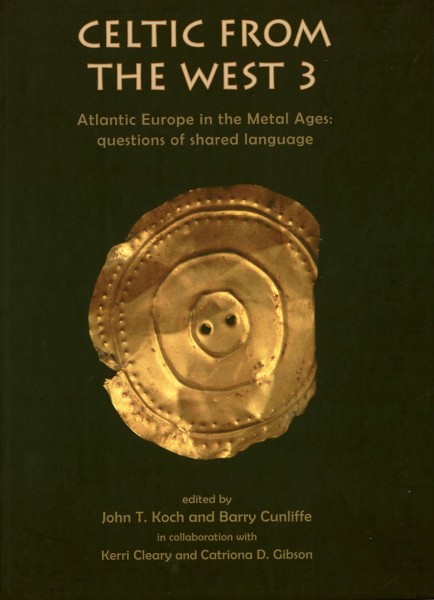 Celtic from the West 3
Celtic from the West 3 (2016). Third in the successful and influential Celtic from the West series. The idea of 'Celtogenesis' in the north Alpine zone remains deeply entrenched. This is the third 'big bomb' in the series that is going to blow this silly myth out of the Alps, eventually. Once again, Prof. Sir Barry Cunliffe and Prof. John T.Koch, have done a great job in pulling together the three main strands of this explosive and revolutionary thesis. Hardback, 480 pages, beautifully illustrated with many colour photos, illustrations, maps and diagrams.
Most books are in stock but  to the huge variations in postage charges please contact us and we will be happy to provide a quotation for your book order. Please complete all fields.

Out of stock