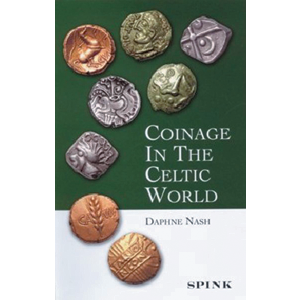 Coinage in the Celtic World
First published in 1987 Coinage in the Celtic World (2004) by Daphne Nash, has remained the single best reference to the overall development of Celtic coinage throughout Europe. 239 coins are illustrated at actual size & seven maps. Anyone interested in early European history will find this book invaluable.
Most books are in stock but  to the huge variations in postage charges please contact us and we will be happy to provide a quotation for your book order. Please complete all fields.
Out of stock