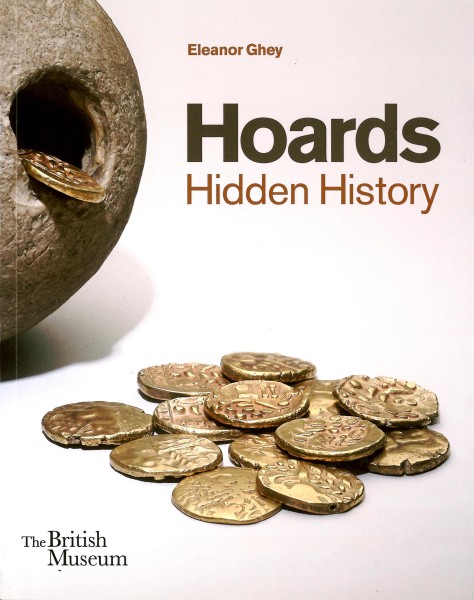 Hoards Hidden History
Neolithic hoards of polished stone axes. Bronze age hoards of gold neck-rings, axeheads, spearheads and swords. Iron age hoards of gold staters, miniatures shields and enamelled horse-gear. Romano-British hoards of coins, votive plaques, military gear, silver plates and silver spoons. Anglo-Saxon hoards. Viking hoards. Medieval and modern hoards. They are all here, delightfully described and perfectly pictured in Dr. Eleanor Ghey's mouth-watering gold-glittering silver-spangled eye-popping jaw-dropping Hoards: Hidden History. Eleanor is an elegant writer who clearly explains why Brits have been hoarding for over 4,000 years. If any treasure book will seriously tempt you to take up metal detecting, this one will. "An absorbing book, full of hidden treasures of its own" purrs Carly Hilts in Current Archaeology, February 2016. Soft back (220x176mm), 128 inspiringly informative pages, 100 stunning British-Museum-quality colour images. A great new olden-golden bargain.
Most books are in stock but  to the huge variations in postage charges please contact us and we will be happy to provide a quotation for your book order. Please complete all fields.

Out of stock