Chute gold stater
£650

The Belgae, 'the people who swell (with anger/battle fury') of the Southern Region, were originally immigrant settlers around the Solent and Test valley, whose land later included Winchester (Venta Belgarum). They, or another group in this area, issued uninscribed coins, c.65-45 BC, possibly near Chichester, Portsmouth and Danebury.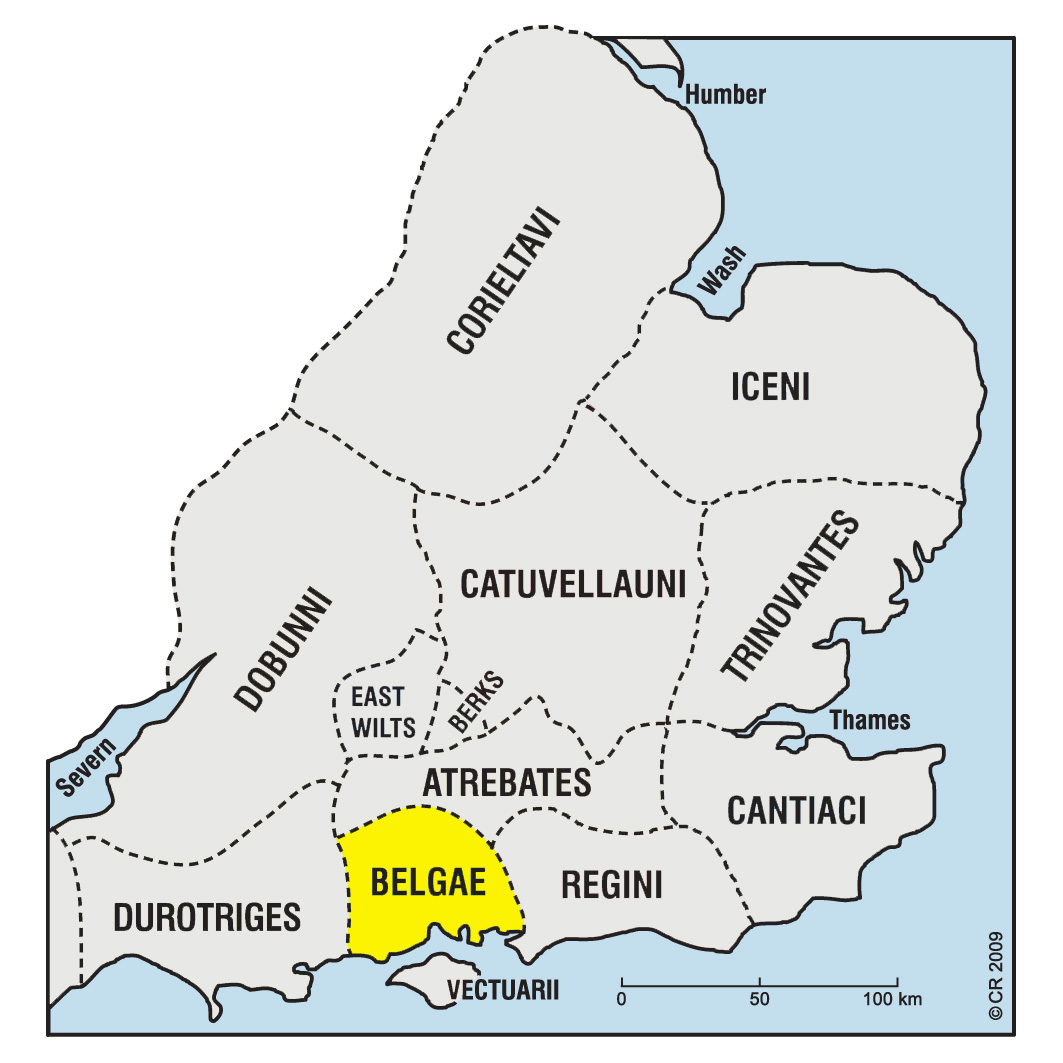 Chute. c.65-58 BC. Gold stater. 19mm. 6.05g. Wreath pattern with downward-facing leaves and bold fish-like hair locks./ Triple-tailed disjointed horse left, shrimp above, wavy arm crab below. ABC 746, VA 1205, BMC 35-76, DK 302, S 22. Unobtrusive hairline crack, otherwise Good VF, sharp hair-locks, bold tail lines. Ex Luke Daniel collection.                    Was £700. Now only £650   
The rich Chute king may have made his money from cross-Channel trading, hence the sea creatures on his staters. Like a later Isle of Wight ruler (ABC 1385, 1388) he too could have been called Crab, which may be why a crab features so prominently on his staters.
1 in stock