Cranborne Chase base silver stater
£125

The Durotriges, 'fort dwellers?' or Durotrages 'fort runners?', were a close-knit confederacy of sea-faring peoples in the south-west who controlled two major harbours, Poole and Christchurch, and traded with Armorica. Their territory closely matched that of Anglo-Saxon Wessex, centred on Dorset and defined by the rivers Avon, Wylye, Brue, Yeo and Parrett. Coins made at Hengistbury Head and elsewhere.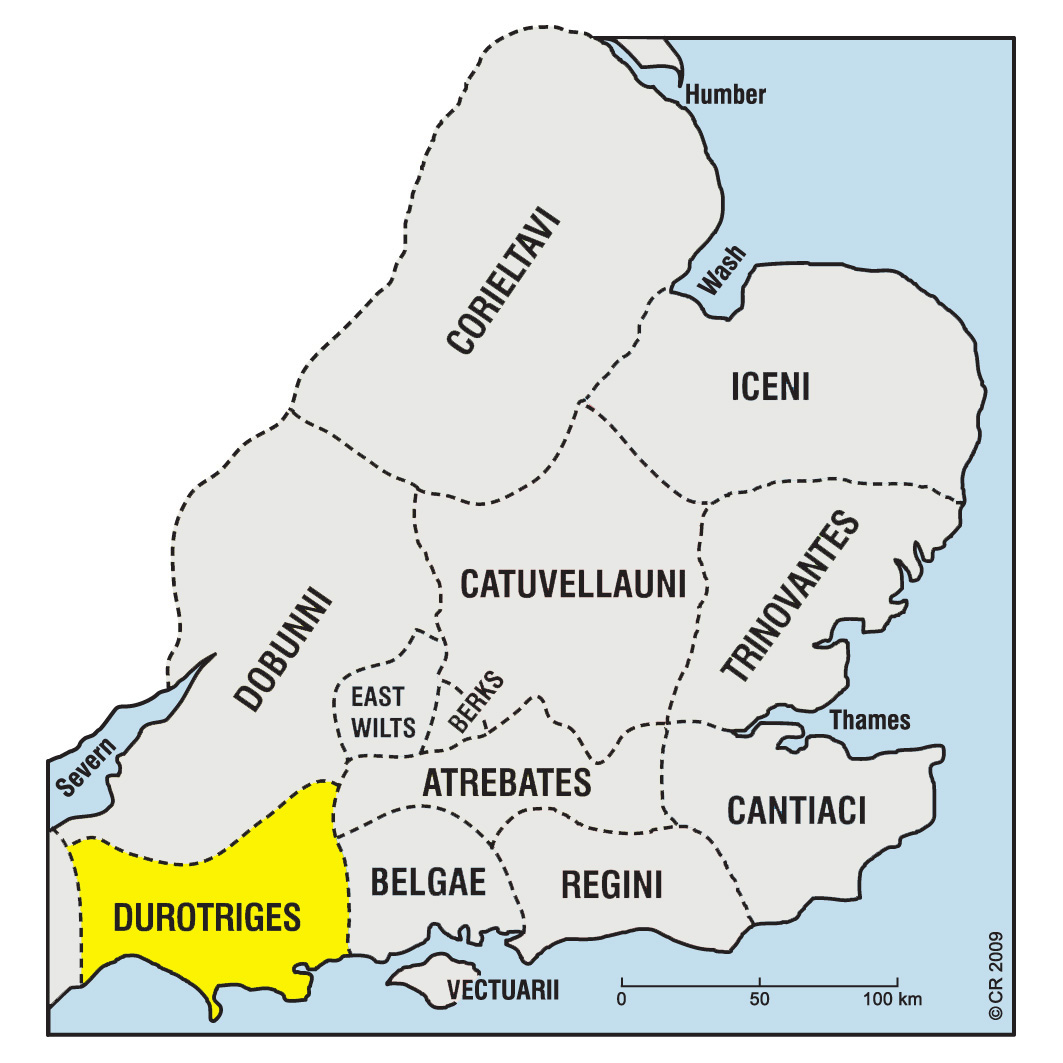 Cranborne Chase. c.58-40 BC. Base silver stater. 18mm. 3.48g. Wreath motif./ Horse left, large pellets above, 'coffee-bean' behind. ABC 2169, VA 1235-1, BMC 2525-636, S 367. VF, neat flan, great wreath.                           Was £150. Now only £125
Traces of ritual defacement on the obverse.
1 in stock