Freckenham Crescents. Phallic Type Bronze stater core

The Iceni were an alliance of four or five groups inhabiting much of East Anglia, including Norfolk, north Suffolk and north-east Cambridgeshire. Their most famous ruler, Boudica, led a revolt against the Romans in AD 60. Mint sites: Thetford, Saham Toney and Needham.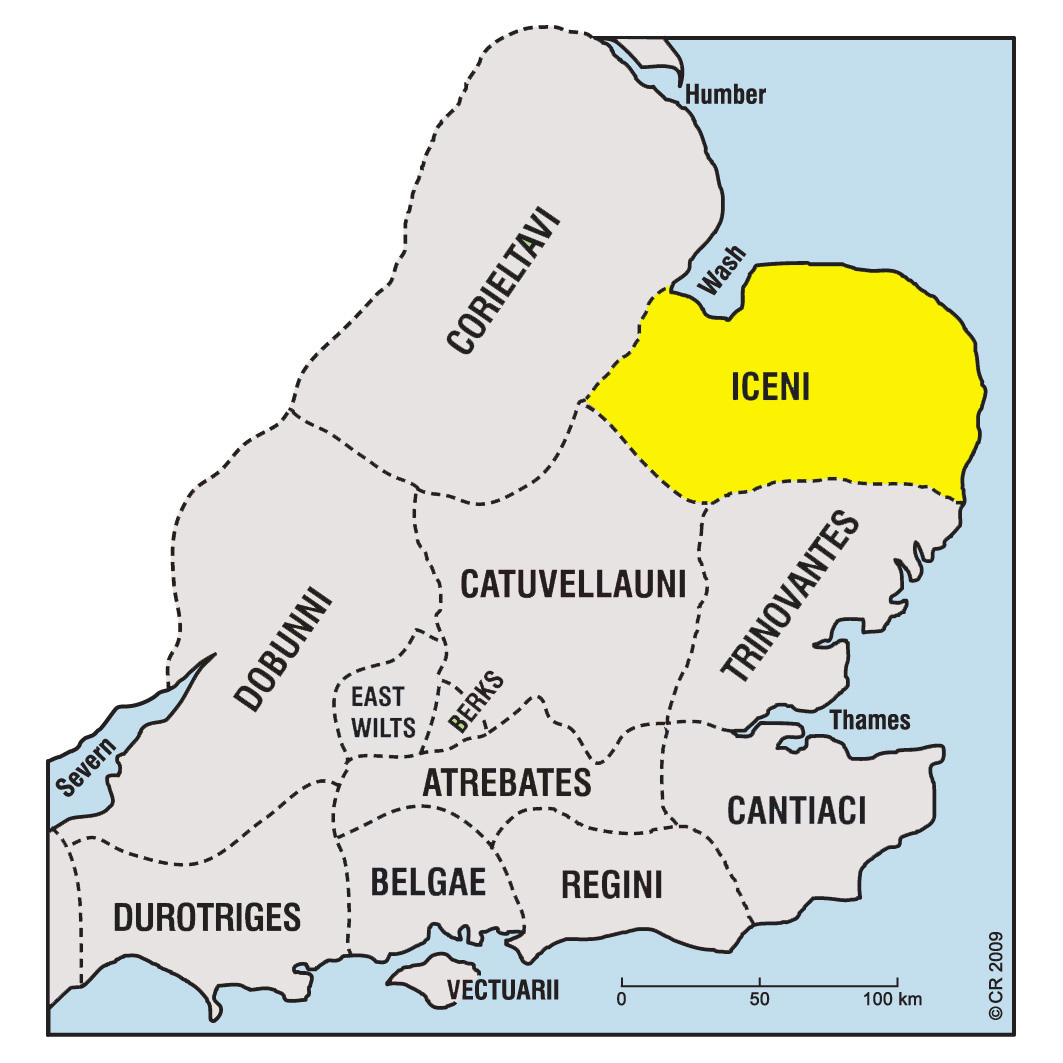 Freckenham Crescents Phallic Type. c.20BC-AD10. Bronze stater core. 17mm. 4.03g. Solid back-to-back crescents on horizontal line, pellets in cusp, five-pointed star above and below./ Round-chested horse right, phallic motif above with pellet triad either side, pellet below tail, large floral sun below. Contemporary forgery of ABC 1450, VA 620-4, BMC 3385, S 426. Good VF, smooth deep brown patina, bold crescents. RARE                                                                  Was £250. Now only £185
The Catuvellaunian-style back-to-back crescents now look more like fishes or serpents. The phallic symbol also serves as a soft bucranium and hidden face.
1 in stock