Sam Boar Branch bronze unit

The Cantiaci (perhaps 'land of the assembly men'), may have comprised four tribes occupying Kent (KE), centred on the Weald and rivers Stour, Medway and Darent. Diviciacos, king of the Suessiones, c.90-70 BC, may have held territory here. Caesar mentions four kings: Cingetorix, Carvilios, Taximagulos and Segovax, c.60-54 BC. Coins minted at the capital, Durovernum (Canterbury), Duno, Sego, and maybe Durobrivae (Rochester).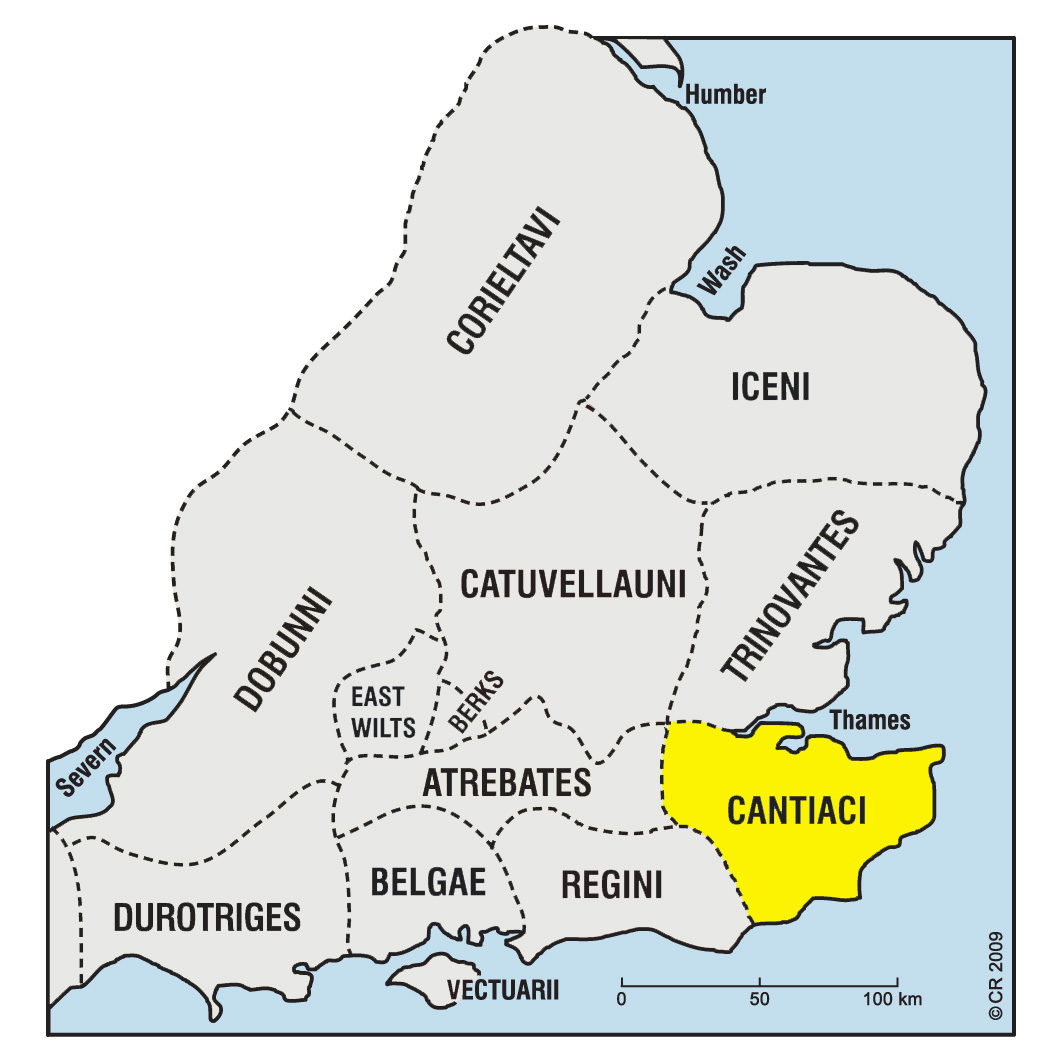 Sam Boar Branch. c.AD1-10? Bronze unit. 14mm. 2.22g. Boar left./ Horse left, [SA] below. ABC 375, VA 187, BMC 2516-19, S 187a. CCI 03.0909. Nr Fine/fair, dark green patina. RARE.                                                              Was £40. Now only £30
Sam 'summer' was a king of the Cantiaci, unknown to us until recently.
1 in stock