Verica Capricorn silver unit

The Cantiaci (perhaps 'land of the assembly men'), may have comprised four tribes occupying Kent, centred on the Weald and rivers Stour, Medway and Darent. Diviciacos, king of the Suessiones, c.90-70 BC, may have held territory here. Caesar mentions four kings: Cingetorix, Carvilios, Taximagulos and Segovax, c.60-54 BC. Coins minted at the capital, Durovernum (Canterbury), Duno, Sego, and maybe Durobrivae (Rochester).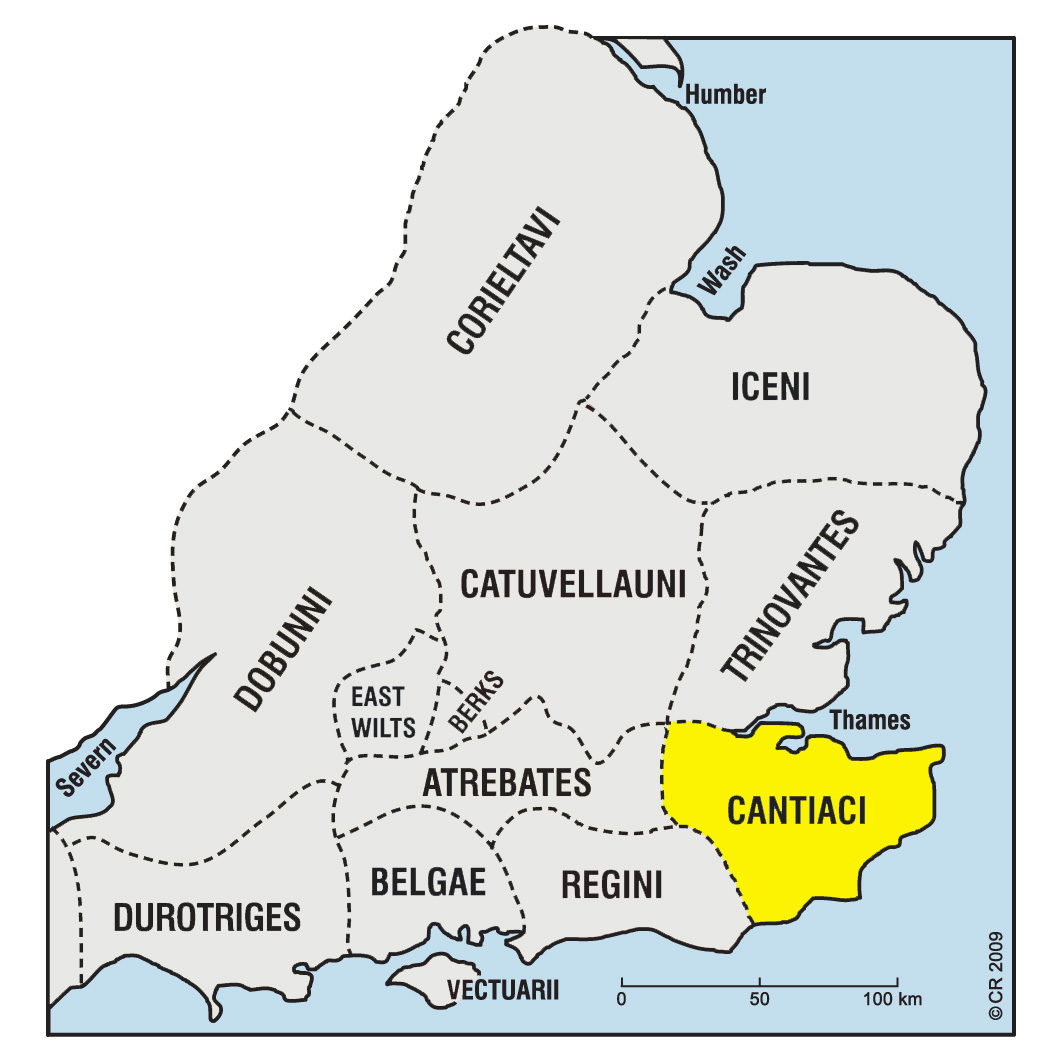 Verica Capricorn. c.AD10-20. Silver unit. 11mm. 0.98g. Head right, VIR in front, [FO or CO] behind./ Capricorn left, EP[PI] above, COMF below, beaded border. ABC 435, VA 443, BMC 1135-36, DK 124 or 125, S 117. Good Very Fine, bright silver, sharp inscription, clear Capricorn. Found Horley, Surrey. VERY RARE                                                              Was £500. Now only £400
Did Verica invade Kent and rule there with Eppillus? See Chris Rudd List 132, p.1.
1 in stock