Why buy from us?
Chris Rudd is a small mail-order firm dedicated to serving the Celtic devotee. No shop, no saleroom, no staff – just Liz with a bit of help from Chris (now retired). With larger and more famous firms to tempt you, why buy from us? Here's why:
Celtic and only Celtic
Chris Rudd is the only dealer who deals only in Celtic. Every year we buy and sell more Ancient British coins than anyone else. Lots more.
Better selection
As the No.1 Celtic specialist, we offer you a bigger choice of better quality Ancient British coins. Not just occasionally like a general auctioneer, but twelve times a year, giving you a regular opportunity to steadily build your collection.
Fresher stock
At coin fairs and on the internet you see the same tired old coins being passed around. At Chris Rudd you see a fresh selection of 'new' coins every month. Often fresh from the field.
Close to the ground
Over 90% of Chris Rudd's coins are found by metal detectorists, which means we often know the findspot. Our clients like this because a secure provenance adds to the resale value of their coins, as does a Chris Rudd coin ticket.

Cunobelinus gold stater, ABC 2774, found by Charles Brown near Mildenhall, Wilts., 1998.
More rarities
Finders know Chris Rudd pays the best prices for the best coins. So we usually get first choice of the finest and scarcest Ancient British coins soon after they're found, including great rarities and previously unrecorded types.
Wider price range
Unlike auctioneers who show little interest in cheap coins, Chris Rudd offers you a wider choice of prices, from £20 to £2000 or more. Our customers include students and pensioners as well as high-rollers.
Bid or buy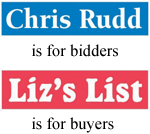 For collectors who like to compete for the finest Celtic coins Chris Rudd holds six eAuctions a year. And for those who prefer to buy at fixed prices we publish Liz's List six times a year. No-one else gives you a choice like this.
More experience
Chris Rudd excavated his first Ancient British coins in 1952. Liz has been dealing for over 20 years. Nobody has more hands-on experience of this exciting series than we have. We're handling Celtic coins every working day of the year. For a loving as well as a living.
Full guarantee of authenticity
Modern fakes exist, some are hard to spot. Chris Rudd gives you a full refund-your-money guarantee of authenticity. In the unlikely event of a coin proving to be a modern fake, return it to us and we will refund you the full price you paid us, no matter how long ago.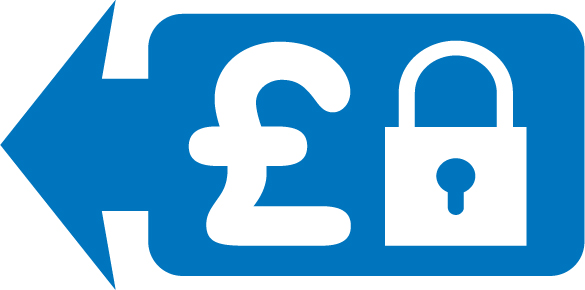 Full guarantee   
More expertise
We wrote Britain's First Coins (Chris Rudd 2013) and, with Dr Philip de Jersey and Dr John Sills, Ancient British Coins (Chris Rudd 2010), the standard reference for the series.
Well connected
If we can't answer your question, we know someone who can. Chris Rudd keeps in touch with Celtic scholars of all kinds – numismatic, linguistic, artistic, archaeological, mythological, curatorial. We help them with their studies, they help us with ours.
More research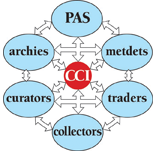 Chris Rudd has been a major contributor to the CCI which "has communicated constructively with all members of the iron age community" (Dr Philip de Jersey).
To aid research most of Chris Rudd's coins are recorded with the Celtic Coin Index (CCI) and Portable Antiquities Scheme (most dealers never bother). Our catalogues are archived by museums. Our unique database of 20,000 Ancient British coins has helped numerous numismatists with their research. We could help you with yours.
Personal service
"Your service is the fastest and friendliest in the coin business. Though we are 10,000 miles apart, you make it feel like we live next door to each other and that I can call in anytime for a chat. Thank you Liz for taking such a personal and well informed interest in my collection"
(GS, Melbourne, 27.10.2014). Thank you, Gene! The pleasure is mine.
Trusted worldwide
Chris Rudd is one of only a dozen coin dealers and auctioneers in Britain who belong to the International Association of Professional Numismatists. The IAPN fights forgery, fosters research and enforces the highest ethical standards. Membership is by election only. You can't buy your way in.

         The sign of a world-class
         dealer you can trust
More coins, less bling
We understand the seduction of posh London premises and fat glossy catalogues. But they're not for us. We run our global business from a garden shed in rural Norfolk. We prefer to put our money into more and better coins for our customers.