Shop

What we do
In Liz's Shop we sell Celtic coins, Celtic books, Celtic artefacts, Celtic Coinplax, Celto-Boars, Celtic cards, Celtic binders, Celtic vouchers. We also have a few Roman or other coins, depending what our metdets find. These are listed under 'Other Coins'. The main thing, in our view, is how we do it.
How we do it
We're lucky. We're in Norwich, Norfolk, land of the Iceni – a people apart who didn't follow the crowd. For over 1,000 years we've had a market here where local folk sell local wares face to face, where trade is built on quality, value, trust and personal service. At Liz's Shop we bring these old-style local values to our global shop.
We're here to serve you 24/7, to make it easy for you to browse and buy the Celtic coins, Celtic books and other things you want, whether you're in Alaska, Adelaide, Amsterdam or Aberdeen. We're here to answer any questions you may have and to offer you our expert professional advice, if you require it. We're here to deliver good value for money and a friendly, rapid-response service you can rely on.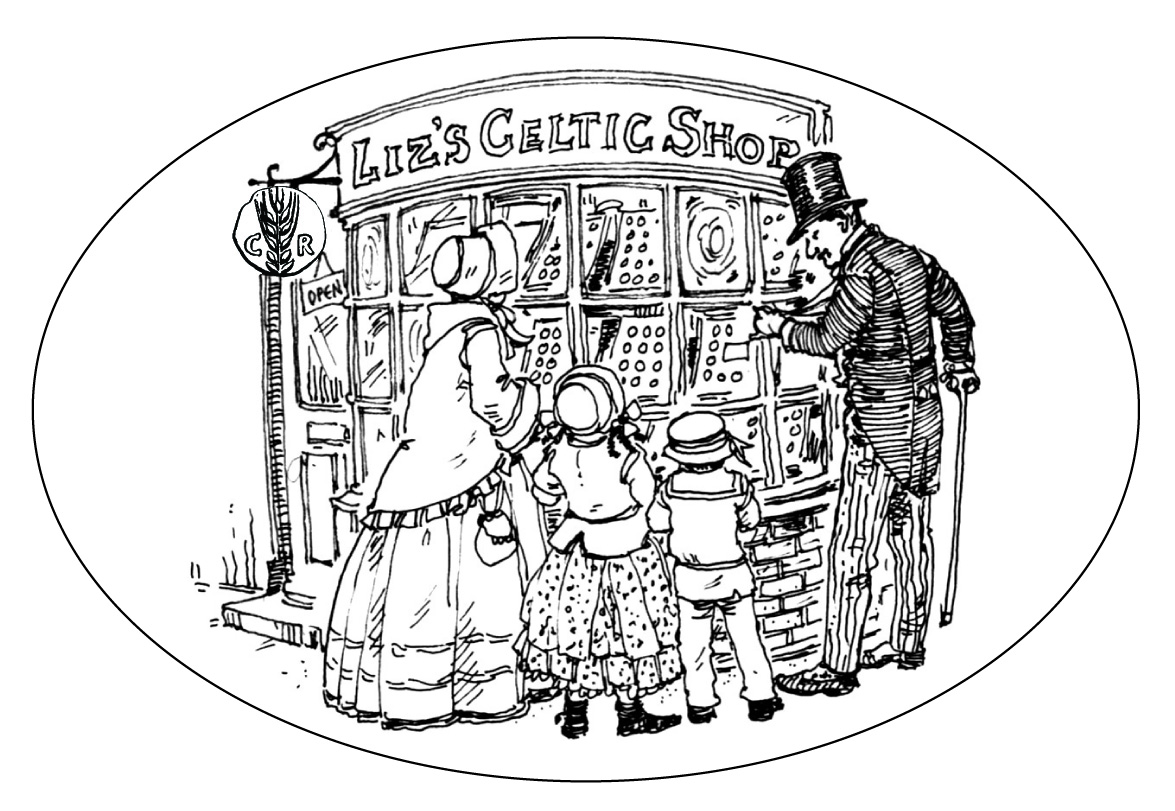 A modern global shop with old-style local values
There's a local saying: "In Norfolk we do different". Our difference is this. We recognise that online shopping can be cold and impersonal, even frustrating at times. So at Liz's Shop we welcome you warmly and try to keep things personal, on first-name terms, like it is in Aylsham's medieval market. "I run my shop as much for pleasure as for profit", says Celtic Liz. "It means I get to meet Celtic coin folk from all over the world. For me that's fun." We hope it is for you too.
How to pay
Delivery charges are calculated when you enter your country details on the checkout page. We prefer payment direct into our bank or by PayPal or cheque (details are give on checkout). Or you can contact me direct to pay by credit/debit card. If you have any queries please phone 01263 735 007 or email liz@celticcoins.com
And if you have any ideas about other Celtic-related goods we should be selling or ways we can improve our service, please share them with me.