Our latest Chris Rudd catalogue Auction 173
is available to download here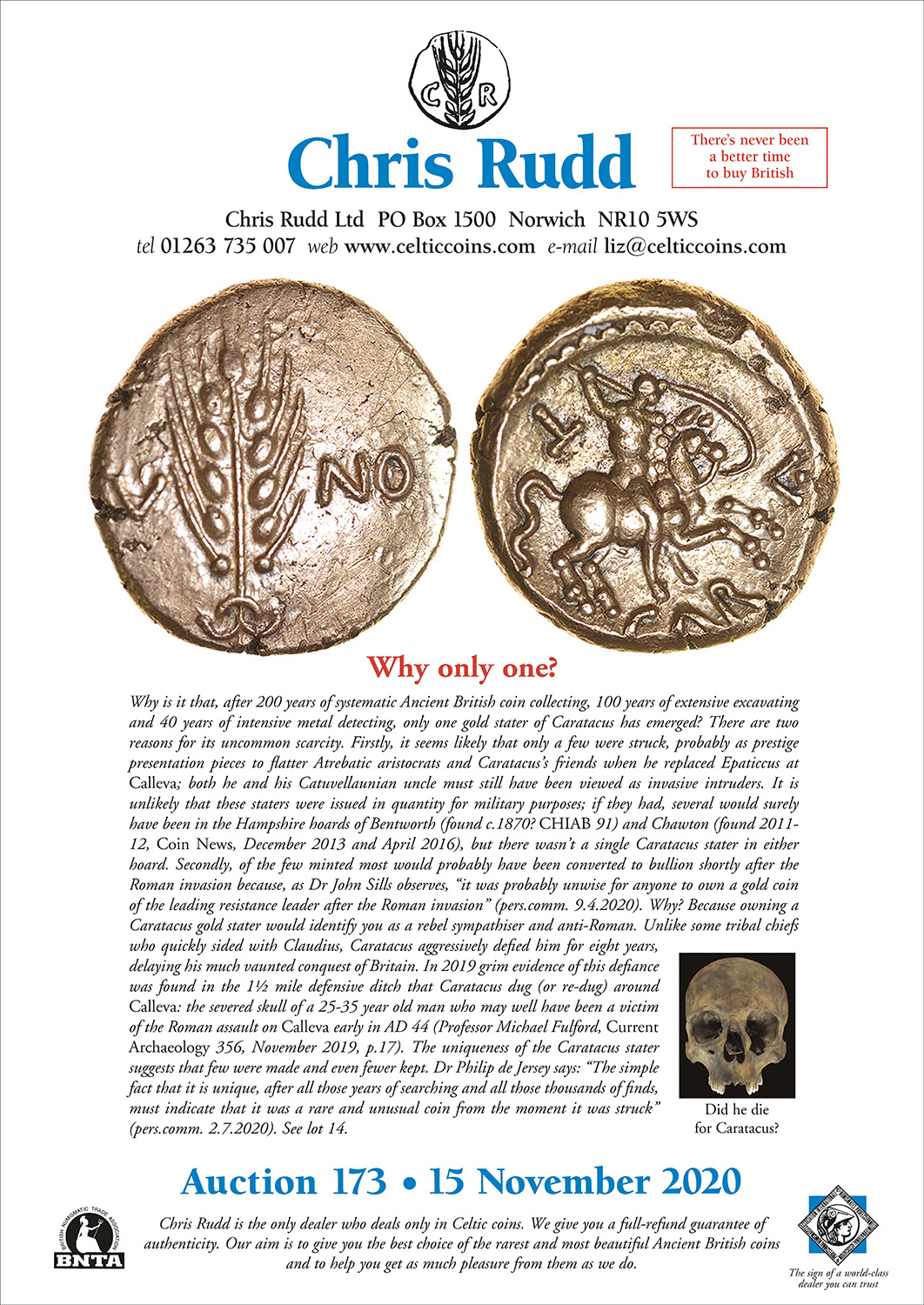 This auction contains the very first gold stater of Caratacus ever to be discovered. As Dr John Sills says: "The most important single Iron Age coin ever found in this country", Coin News, July 2020. To read more about this important coin please click on this link.
To view Lots and bid online at the-saleroom.com click on the link below.
Lots will be available to bid on from 9am Monday 12 October
and the auction closes on Sunday 15 November.

To view Lots via sixbid.com click on the link below.
Bidding by this method closes at noon on Thursday 12 November.