Galloping good value
I don't encourage so-called 'investment collecting', but if you'd like to get some idea of what staggeringly good value Ancient British coins still are, compare their market prices with those of other ancient or medieval coins. For example,the highest price realised to date (2015) for an Ancient British coin is £21,000 and that was for a unique gold stater of a previously unknown British king, Anarevitos. Compare that with the prices realised for these two gold coins – both beautiful coins, both highly desirable coins, both skilfully sold by first-class famous numismatists, yet neither as rare as the Anarevitos gold stater nor (in my opinion) as important.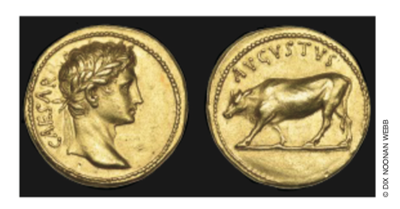 Roman Imperial gold aureus of Augustus, c.27-18 BC, Kent-Hirmer p.127(
this coin
); Calico 169 (
this coin
). A unique variety of an extremely rare series, only 22 examples known, of which 15 are in institutional collections. Dix Noonan Webb, 22 September 2014, lot 3499,
£400,000
.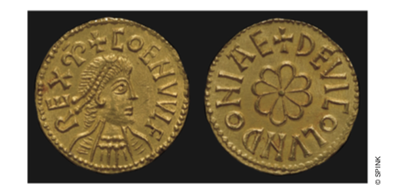 Anglo-Saxon gold penny of Coenwulf, king of Mercia, AD 796-821, Spink 912. Unique type, one of only eight
English gold coins known from the later Anglo-Saxon period, c.AD 700-1066, seven of which are in the British Museum. Found by metdet Alan Jane in a marshy field on the east bank of the river Ivel, Biggleswade, Beds., 2001. Sold by Spink, 6 October 2004, for
£230,000
to Minnesota dealer, Allan Davisson, who in 2006 sold it to the British Museum for
£357,832
.