Historical importance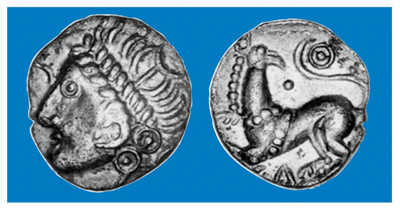 King Sam of Kent is known to us solely from his coins. That's why Ancient British coins play such an important role
in helping to reconstruct the pre-Roman history of Britain. Sam Griffin silver unit of the Cantiaci, c.AD 1-10?
ABC 369. See Dr Philip de Jersey,
Sam
, in
Chris Rudd List
74, 2004, p.2-4.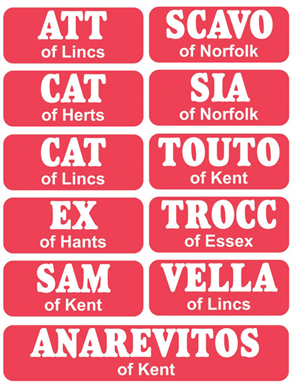 These eleven tentatively identified rulers of pre-Roman Britain remained in the dark for 2,000 years until metdets
brought their coins to light. We owe a lot to metal detecting and I'm reminded of this debt every day when metdets
send me their finds to be identified, valued and recorded.