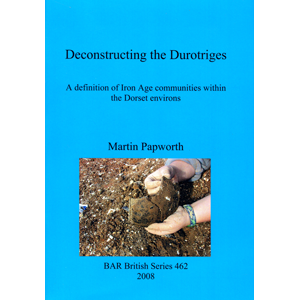 Deconstructing the Durotriges
Deconstructing the Durotriges (2008) by Martin Papworth is the first good book about the Durotriges for 235 years. A monumental work of great excellence. Essential reading if you want to know more about the folk behind the coins. 424 pages, 207 pics and maps, card covers.
Most books are in stock but  to the huge variations in postage charges please contact us and we will be happy to provide a quotation for your book order. Please complete all fields.
Out of stock