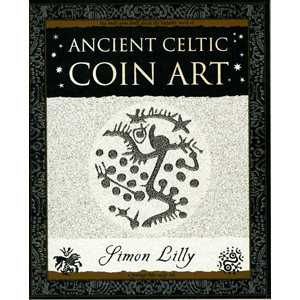 Ancient Celtic Coin Art
Ancient Celtic Coin Art (2008) by Simon Lilly. Exclusively devoted to Celtic coin design, this little pocket book has 58 pages bursting with 223 drawings, all meticulously referenced by tribe and date, and filled with intriguing interpretations. This highly original book discusses coin art from Iron Age Britain, Gaul and eastern Europe.
Most books are in stock but  to the huge variations in postage charges please contact us and we will be happy to provide a quotation for your book order. Please complete all fields.
Out of stock