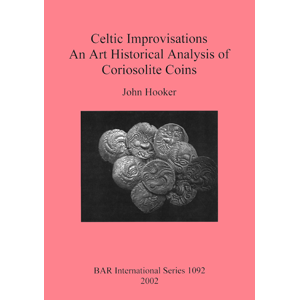 Celtic Improvisations: An Art Historial Analysis of Coriosolite Coins
Celtic Improvisations (2002) by John Hooker is more than a comprehensive catalogue of the 93 types and varieties of Coriosolites staters. It is an art book, history book, archaeology book, mythology book and coin book in one. A4 size, 120 pages, 100s of coin pics.
Most books are in stock but  to the huge variations in postage charges please contact us and we will be happy to provide a quotation for your book order. Please complete all fields.
Out of stock