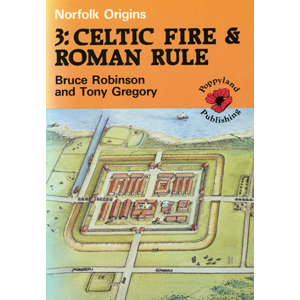 Celtic Fire and Roman Rule
Celtic Fire and Roman Rule (1987) by Bruce Robinson and Tony Gregory delights the eye with superb drawings by Sue White and provides an easy-read introduction to Iron Age and Roman Norfolk. 93 pages, beautiful illustrations, great two-page map.
Most books are in stock but  to the huge variations in postage charges please contact us and we will be happy to provide a quotation for your book order. Please complete all fields.
Out of stock